As alums of UW-Eau Claire, we are thrilled to have our gear there. Be sure you swing in while you're up north this summer and checkout their beautiful shop on Dewey Street in downtown Eau Claire. We are so grateful!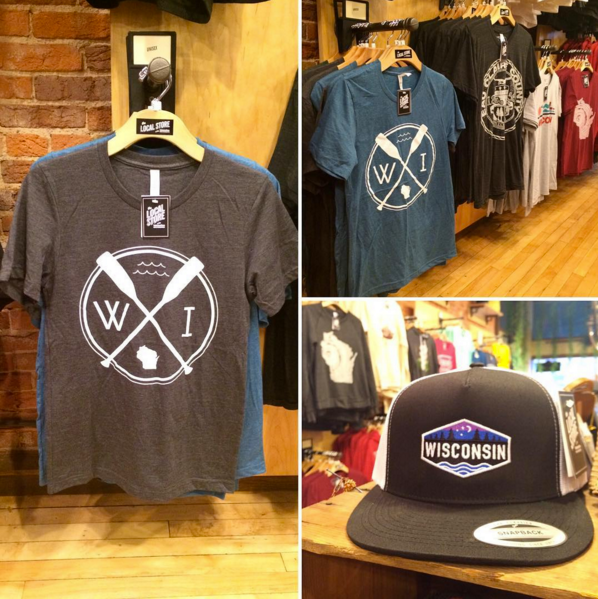 About The Local Store
The Local Store has become the stop for authentic local shopping in Wisconsin. They offer art, apparel, books, music, kids gear, glassware, decor, foodstuffs, and impressive array of unique gifts – all with a high ratio of exclusive product lines you just can't find anywhere else, period – all produced by, for, and/or about people in the local community.
205 N Dewey St
Eau Claire, Wisconsin, WI 54703