We can see our breath, and temps have dropped below zero – winter is here! While it's not my favorite season – I'm a big believer in making the most of every day and have found lots of things that make winter a season to look forward to.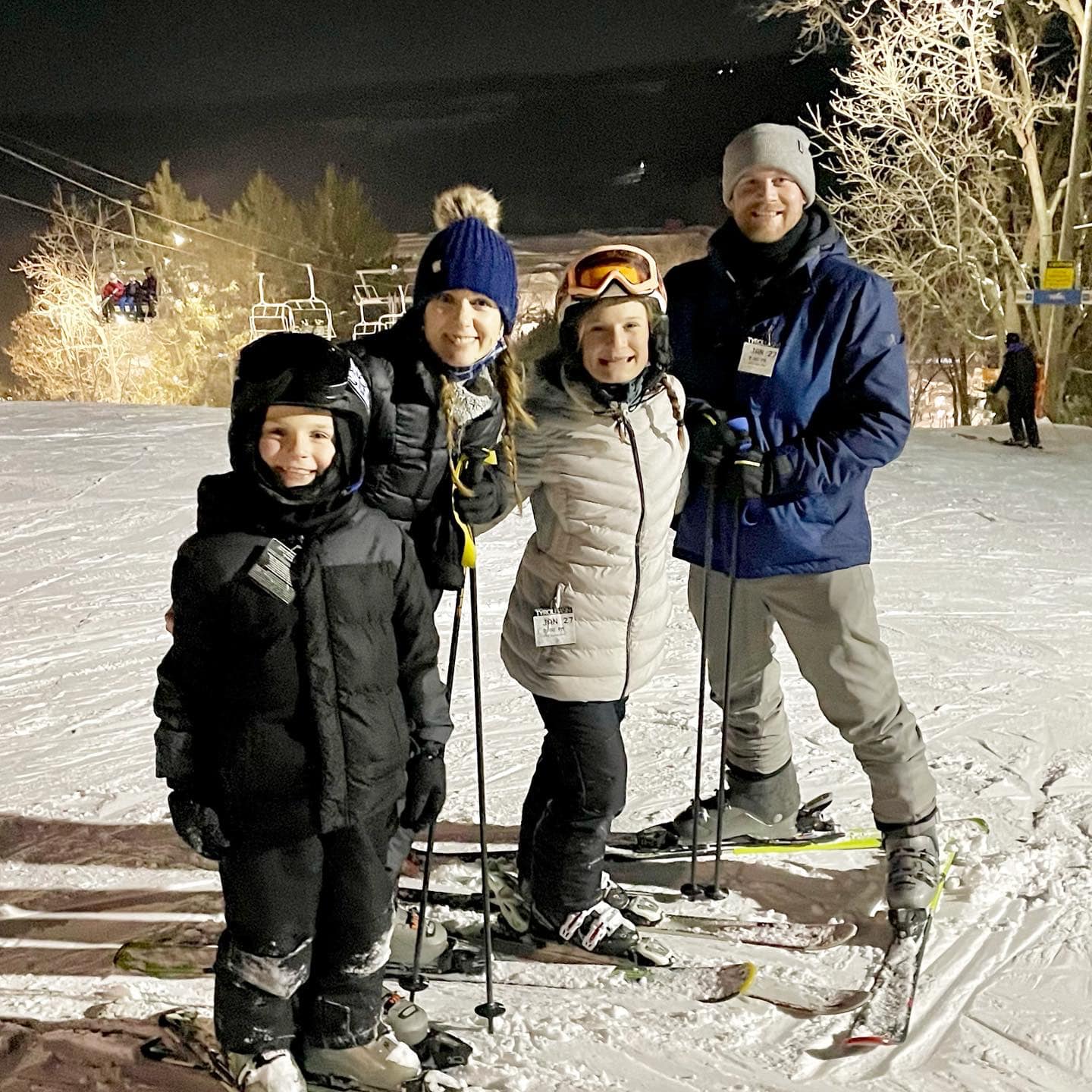 Ski, Board, Tube
As a kid, Joe was lucky enough to ski regularly and knew it was something we could enjoy as a family. To make it as affordable as possible, we began to hunt for secondhand ski gear and luckily found something for all of us.
We signed our kids up for a quick intro lesson at Tyrol Basin, which we highly recommend, and in no time – we were all hitting the slopes.
There are many great ski resorts throughout the state, but here are a few that our family loves.
Devil's Head Resort
Located in Merrimac, WI, Devil's Head Resort is less than an hour from Madison, making it a great spot to hit the slopes both day & night. We love that there are many runs & lifts open at once and the Devil's Den is a great spot to warm up while grabbing a bite to eat & a beer. Their cheap night is on Thursdays so we try to take advantage of the more affordable lift tickets on those days.
Cascade Mountain
Located in Portage, WI, Cascade Mountain is also just under an hour from us making it one of our go-to spots! This is one of the larger mountains so it offers a higher elevation and longer runs. We love that there is usually a bonfire built at the base of the hill to allow some time to warm up during a break. Unlike Devil's Head, they also offer snow tubing if that's more your style. Kids 12 and under ski free with a paying adult so if you're on the hunt for a deal, this might be a good option.
Tyrol Basin
Located in Mount Horeb, WI, Tyrol Basin is the closest hill to Madison, WI and one of our favorites. While it is smaller than the two other recommendations, they have some great runs for skiing, offer snow tubing and have a pretty impressive snowboard park that changes regularly. One of our favorite parts, other than how close it is to us – is that you can grab a beer and bite to eat in the ski lodge and if your kids are older – you can even just sit in the resort while they hit the slopes. They have a few specials, but our favorite is Half-Priced Tuesdays.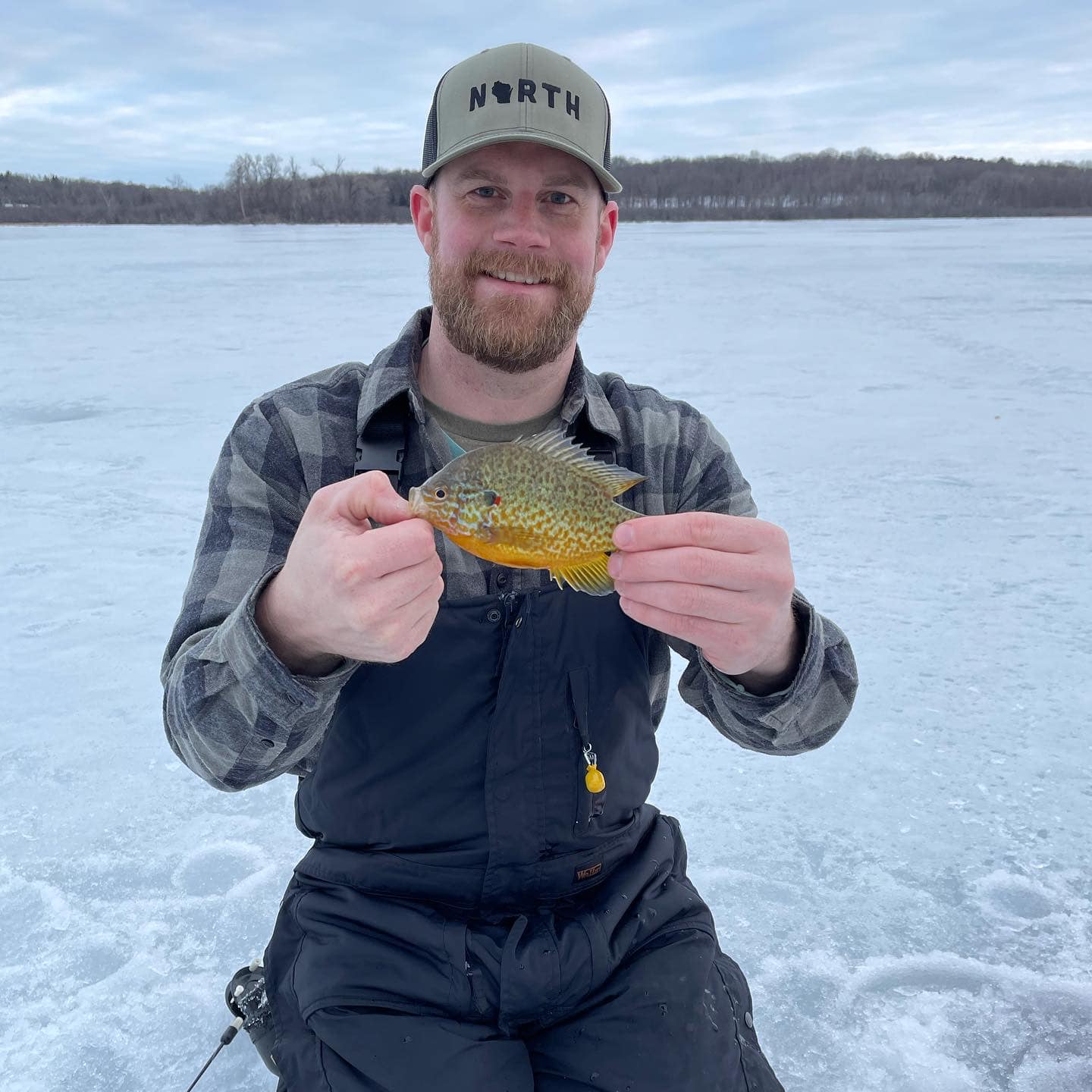 Ice Fishing
Ice fishing is a great way to get outside and enjoy the winter months. A true fisherman never reveals their spot, but there are plenty of places to ice fish in the area! Some of our favorite spots are Lake Wingra, Stewart Lake and Fireman's Park. To keep the kids interested, we rarely fish tip ups and instead prefer to reel in smaller fish more often. Since we catch & release, it doesn't really matter to us anyway. As a reminder, never venture out on the ice unless there is a solid 4″ (Kelly's rule is 6″)!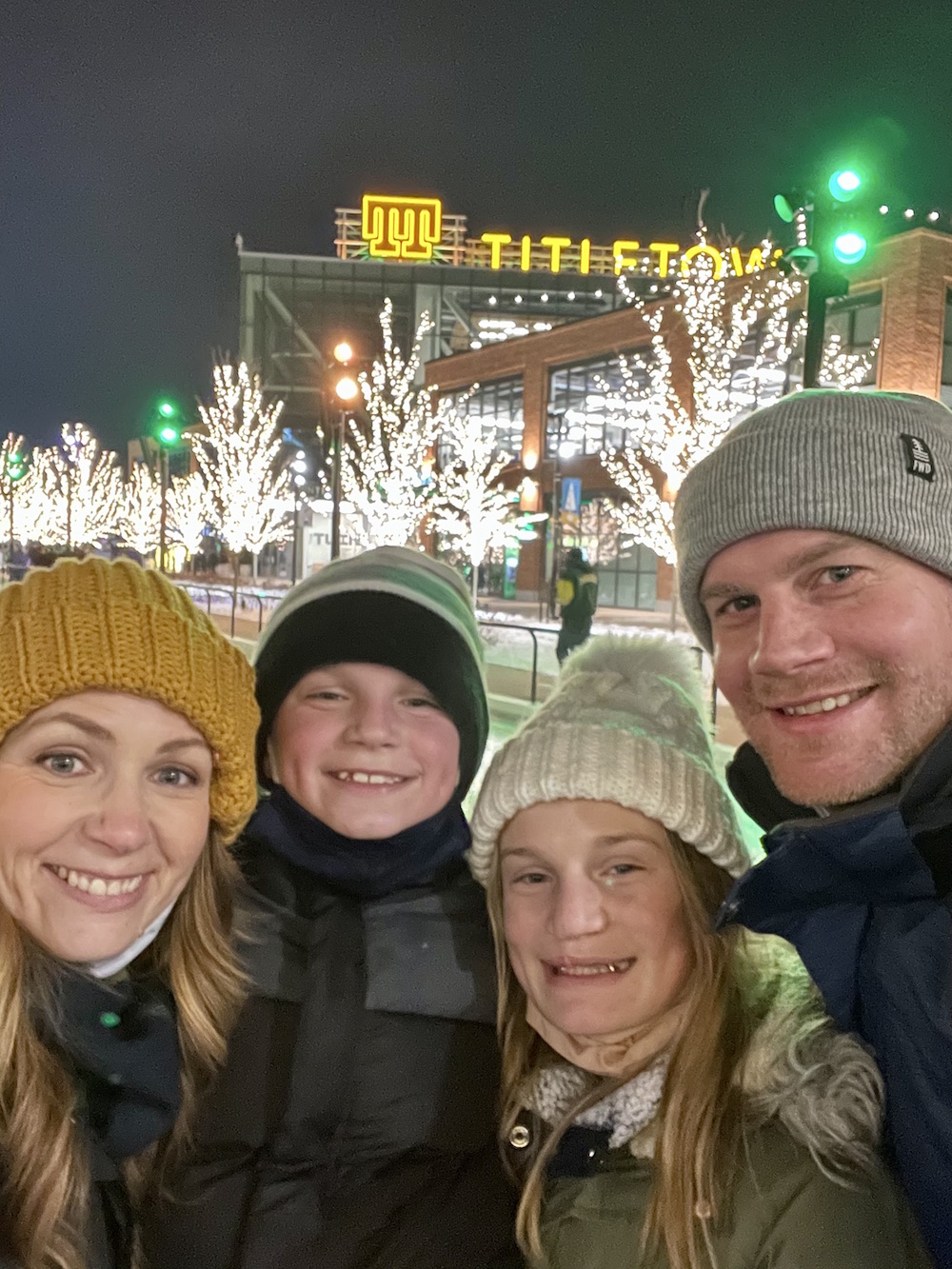 Ice Skating
Ice skating is another way we enjoy being active in the wintery outdoors! Usually when we ice fish, the kids bring their skates and if the lake isn't too rough – they alternate between fishing & skating to keep themselves busy. If you're looking for nicely groomed rinks, we loved our trip to Titletown in Green Bay. Not only can you skate, but you can hit the Ariens Tubing Hill. Locally, we love the Monona Bank RiverRink located just outside Buck & Honey's in Monona and of course the rink at The Edgewater in downtown Madison.