BIG NEWS!!! You are now able to find our gear at SCHEELS in Appleton, WI!
We had the pleasure of working with their team to hand pick designs, colors and apparel. Many of these items are truly one of a kind and can only be found in their store. If you are in the Appleton area, make sure you stop by SCHEELS to pick up some apparel.
We are extremely honored and humbled to have our brand next to some of the largest in the world.
You can follow the Appleton location on both Facebook and Instagram.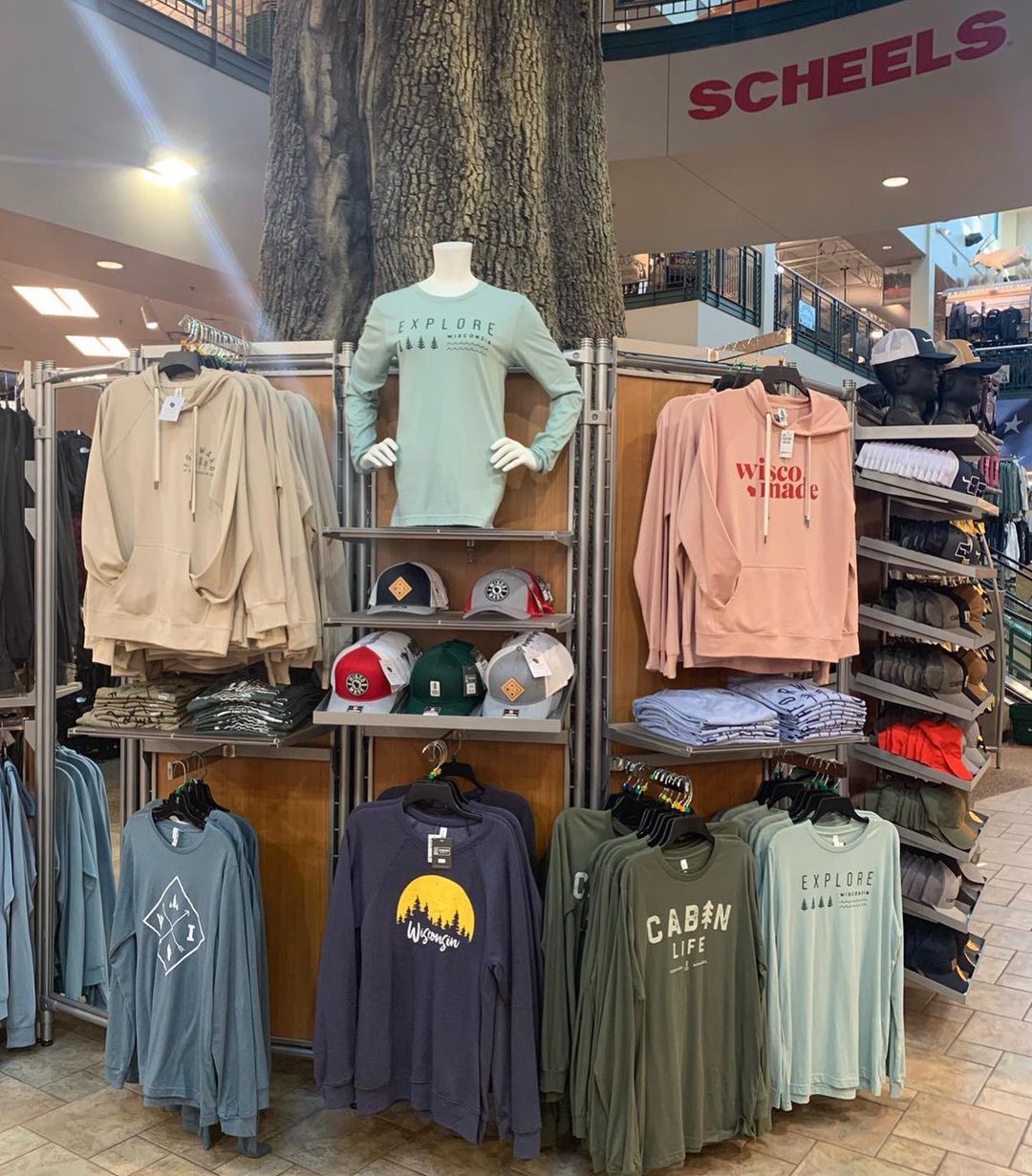 About SCHEELS
SCHEELS is an employee-owned company dedicated to providing the best retail experience in the eyes of their customers. Discover your passions across 85+ categories including hunting, fishing, camping, golfing, biking, men's and women's fashion, team sports, and more. SCHEELS offers a wide range of different service and repair options for both indoor and outdoor equipment.
4301 W Wisconsin Ave
STE 015
Appleton, WI 54913